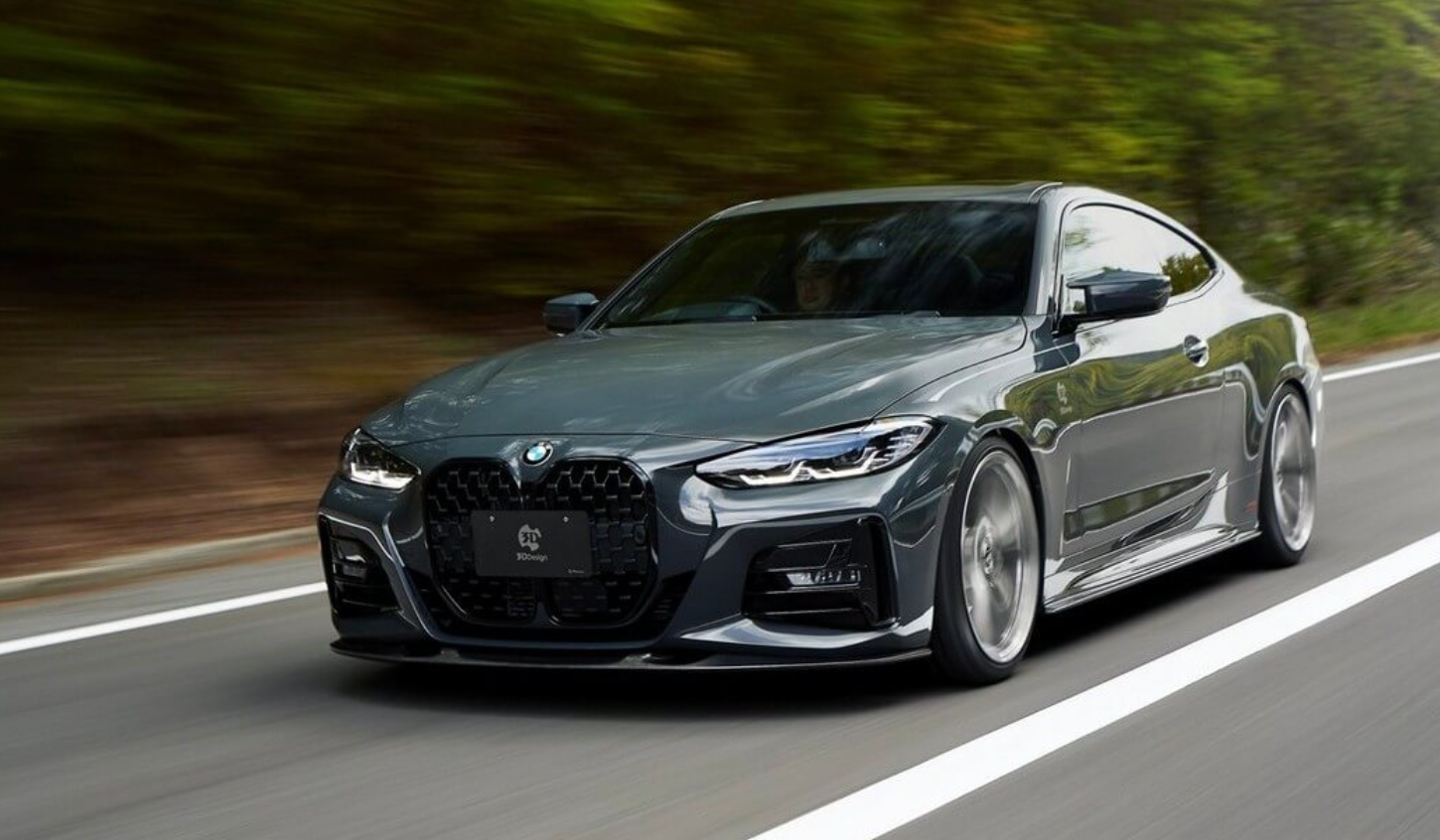 BMW G22/G23 & G26 New Body Styling
by: KITS UK -
It's no secret that the BMW 4 Series G2x is certainly no eye candy for everyone, as many of BMW's enthusiasts were extremely displeased with the big statement vertical grille design. NOT TO WORRY, KITS UK now have access to the new MP style kit that, despite not hiding the love or hate grille, actually add an element of charm to the new G2x model.
The Full Package will include...
Front Splitter Curtain (Available NOW)

Rear Diffuser ( COMING SOON)

Side Extensions (COMING SOON)

Boot Lip Spoiler (Available NOW)
Although there is nothing available on the aftermarket yet to combat the grille design, the body kit on this model changes it from a head scratching "not sure" to an eye opening "yep thats gonna turn heads"!
Like all body styling, it is essential that you don't make this model a "driveway" project. These models take a lot of time and care in order to reach the desired, seamless look that you require from this very expensive machine.Professional fitting is strictly advised!
Do you have any input you would like to share with us regarding what aftermarket parts you would like to see for the new G2x range? If so, feel free to leave a comment below.