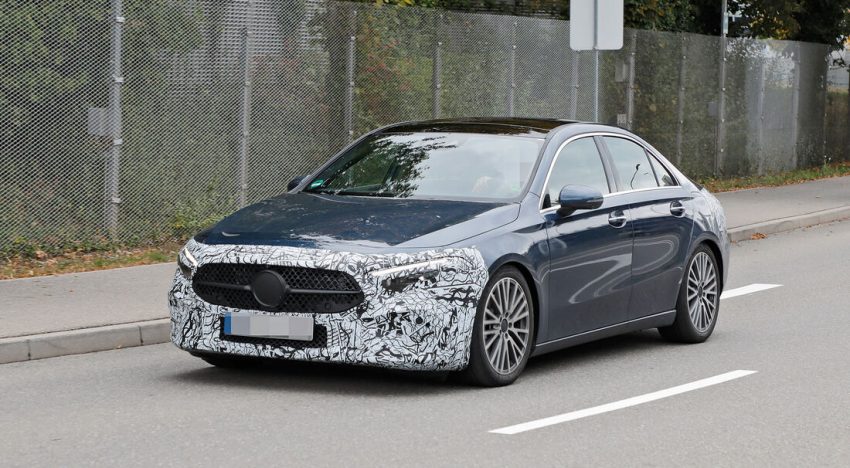 Mercedes Benz A Class - 2022 Facelift NEWS!
by: KITS UK -
The Mercedes Benz W177/V177 was launched in April 2018. The Mercedes A-Class hatchback will once again take on another facelift at the end of 2022. The facelift will apply to the AMG A35/45.
New front grille..
The 2022 facelifted edition will have a refreshed and redesigned front end, with the radar camera mounted behind the Mercedes emblem. Mercedes will also review the interior design of the headlights and spoiler which will likely benefit from new air intakes.   
So, what does this mean for body styling?
Yes, we will all be waiting once again for the aftermarket manufacturers to work their magic and swiftly launch the new design grilles. Bumper removal will still be essential to the change of grille and internals will differ from the 2018 177 model. 
The front lower section and spoiler will also require a re-designed front aero kit. This will also be something which will be added to the waiting list for manufacturers to wrap their heads around. Will it be a different design to the 2018 model aero kit? we will just have to wait for the launch.
Usually where there is a front end facelift, Mercedes like to play around with the rear end too. We should expect this and again await any aero pack features AMG will add to this model.
So if the A35/A45 AMG is the car you're looking for, we are sure they're going to be increasing offers on the 177 range so you could grab yourself a bargain before the end of 2022 launch!