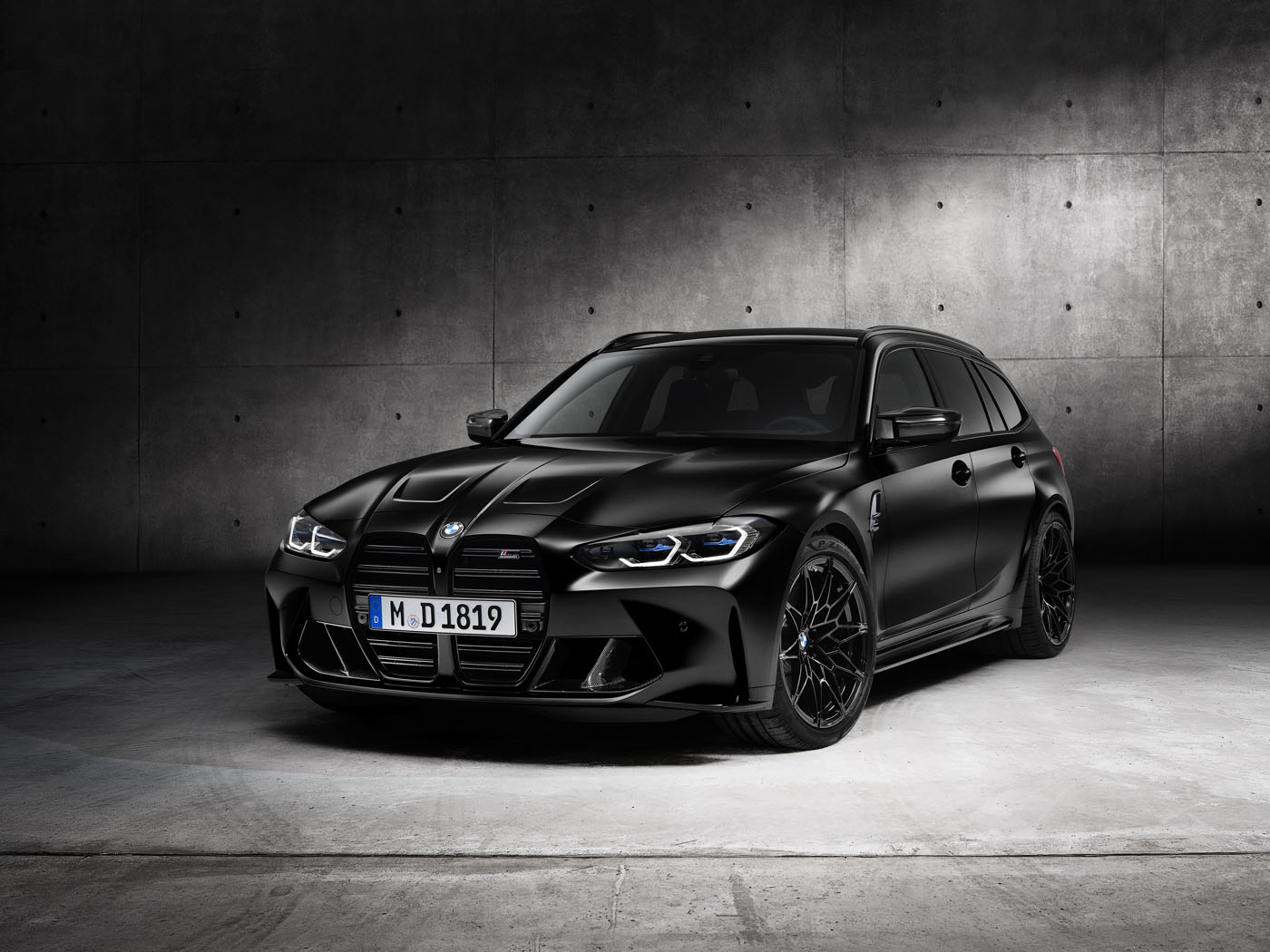 The new BMW M3 Touring is here!
by: KITS UK -
With much anticipation and rumours, the iconic BMW M3 Touring has arrived!
BMW's M division has been stamping its mark on the automotive performance world for a staggering 50 years and the M3 has been the most iconic creations in the lineup. For many years, hints of a Touring body style of the BMW 3 Series have been coming out of the M Division. Finally, this staggering machine has been unveiled, the very first BMW M3 Touring, joining the M3 Saloon, and the M4 Coupé and Convertible in the iconic product lineup. Making its debut at the Goodwood Festival of Speed this year, the interest in this machine was truely breathtaking. Boasting the new large vertical kidney grille, side fender air intakes, and aggressive flared wheel arches. Don't be fooled though! the new BMW M3 Touring model promises both the regular M3's bark and its bite.
The breathtaking S58 straight-six power unit in the M3 Competition models produces 510 BHP and 479 lb/ft of torque, also featuring an exhaust system with electronically controlled flaps that makes driving the car an exhilarating experience in sound as well as feeling. This new BMW M3 Competition Touring  xDrive will take you from 0-60 in less than 3.6 seconds and rushes to a top speed of either 155 or 174 mph with the M Driver's Package. Upon spec you have the optional carbon-ceramic brakes, staggered 19-inch front and 20-inch rear wheels and the choice of coloured brake calipers!
The body style of this stunning addition to the M Division lineup makes for a car that's just as impressive for everyday use as it is for thrills. Equipped with a new standard BMW Curved Display touchscreen, optional head-up display, three full-size back seats, luggage spacew for plenty, and the new featured automatic climate control. The new BMW M3 Touring is the perfect performance car that's just as prepared for the track as it is for daily life. 
Get your pre-orders in from September 2022!